ince the invention of machines - such as calculators, typewriters, computers, smart phones, and tablets inventors have built mechanisms to enable humanity to interface with them, i.e. keypads, mice, touch screens, monitors, stylus, and joysticks to name a few.
With the release of each "promising new product" humans are forced to learn new ways to interact and communicate with them. In some cases humans have been forced to adapt physically to input devices, unfamiliar mechanics, and sometimes even required to learn new languages altogether such as Palm OS Graffiti (for anyone old enough to remember).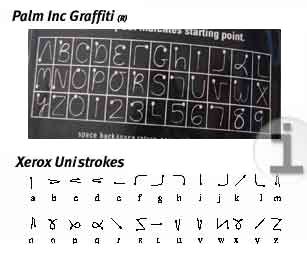 These awkward interfaces and their mechanics are often the source of poor (human) experiences leading to (human) rejection, and productivity loss. As (humans) consistently struggle to learn the next big thing – only shortly after mastering the last big thing – frustrations can only mount.
Still today many (humans) shy away from technology due to previously poor experiences. In my twenty-six years of serving the technology user-community I have heard all too often from other humans the following… "I am not a computer person", "slow down your speaking another language", "this machine has a mind of its own", which is evidence of the divide between machines and the desired human experience.
If you polled those serving in a support role today they will most likely tell you it's the users fault - but I disagree. In most cases, I believe these bad human experiences are design flaws and can be resolved through ingenuity and intuitive use of currently available technologies and methods. I believe "we" in the technology field have failed to deliver a simple human experience. This is most evident in healthcare-IT which is why there are so many technical resources and IT companies rushing in to solve the problems. Unfortunately, I am afraid we have been only getting more of the same from these folks.
I BELIEVE THINGS ARE ABOUT TO CHANGE:
Technology should be transparent and embedded – the less (humans) have to interact with a keyboard, mouse, and joystick the better the experience will be. With technologies like voice recognition, eye tracking hardware, speech to text, text to speech, biometric, geo-spatial awareness, gesture tech, machine learning, and other rapidly advancing technologies it is time to consider broader views when designing and building the "next big thing" that you are going to "Change the World" with.
Designers and developers need to consider utilizing dimensions outside of the traditional world of 2D monitors, touch screens, keypads, and pointing devices. They need to consider the (human-being) first. We need to strive to make the machine speak our language, move the way we expect, and to provide the uppermost obtainable (human) experience.
THE FUTURE IS HERE?
The technology and design elements exist today to pull this off. Today, doctors can walk down the halls of a hospital and look directly at a patient and pull up their vitals, history, and dosing through an augmented reality (Microsoft Hololens), and where wearables can provide real-time health metrics to your smart phone that can save your life, and systems that intelligently administer medications via a patch all managed by an application running on your smart phone (Gentag), or where you can order Pizza using natural language (Domino Pizza App) all maximizing the (human) experience.
We need to push the envelope and leverage everything available to us when designing future systems instead of just writing lines of code to run on a processor to deliver some frustrating application or device that will surely fall short of delivering the human experience we so desperately desire.
I think if asked correctly most people would agree they probably don't like technology itself – they like what it does for them. Sure, having the latest generation of whatever brand smartphone is exciting to some - but I would argue do you really like typing on those little keys, does your neck hurt from looking down all day, does that application at work make you enter the same information 6 times before you can submit your expense report, and do you really enjoy sitting by the power outlet at Starbucks next to the trash can?
If you could still accomplish all the things you enjoy today about technology but break out of the form factor(s) and input-output limitations…would you? Of course!
I see a future where technology is adapted and optimized for humanity. I look forward to the day I can begin to forget the era of the machine without losing the benefits of being able to consume or contribute information as desired.
Once accomplished, we can begin to remember life as it was – simple.